Date:
Thursday, 31 March 2016
Description: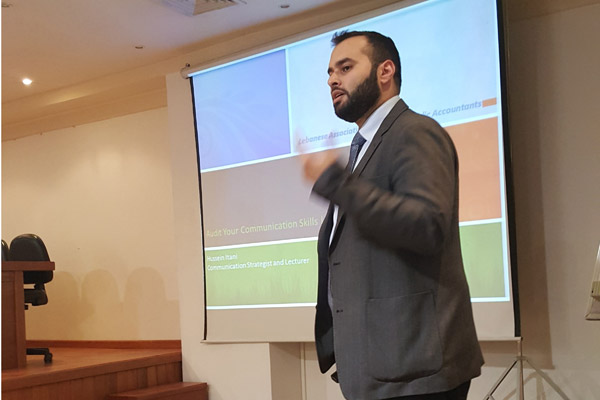 The LACPA organized the seminar Audit Your Communication Skills, a seminar about the professional conflicts and communication skills on February 15, 2016.
The seminar was presented by Mr. Hussein Itani, Communication Strategist and Lecturer on conflict resolution in organizations. A consultant of Adyan Foundation involved in Advocacy and Awareness on citizenship and social and cultural development.
The presenter explained the causes of conflicts and how to transform conflicts from negativity and destruction into a constructive force which produces positive change in organizations.
Moreover, he explained the meaning of social bubble and the skills and steps people can follow to build a certain network and to benefit from it either socially or professionally.