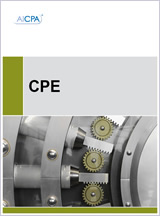 | | |
| --- | --- |
| Recognizing and Responding to Fraud Risk in Governmental and Not-for-Profit Organizations | LACPA Member: $60.94 |
| CPE On-Demand , 2014 | Regular:$93.75 |
| Product# 164100 | Availability: Online Access 1 Year |
This CPE course uses a combination of examples, explanations, and case studies, to give you insight into the frauds most common to government and NFPs, and strategies for what prevention and detection procedures to use in responding to these fraud risks. It also discusses how auditors can address their responsibilities with respect to fraud in a governmental or not-for-profit financial statement audit.
Learning Objectives:
▪ Recognize common fraud schemes often perpetrated in governmental and not-for-profit organizations.
▪ Understand the auditor's responsibility with respect to fraud in a financial statement audit.
▪ Develop strategies to prevent, deter, and/or detect fraud.
▪ Determine audit procedures effective in addressing the risk of material misstatement due to fraud in government or NFP financial statements.